Section fonts
Preview images and fonts for demo purpose only. After install, section will have place holder images and use fonts from your theme, so it will fit with your store style.
Library
This page list all sections in Sectioncloud app. You can install sections to your theme here.
Installed sections
This page list all sections that you installed into your store.
Add section to theme
Click Manage button in section that you want to add. Change some custom settings and click Add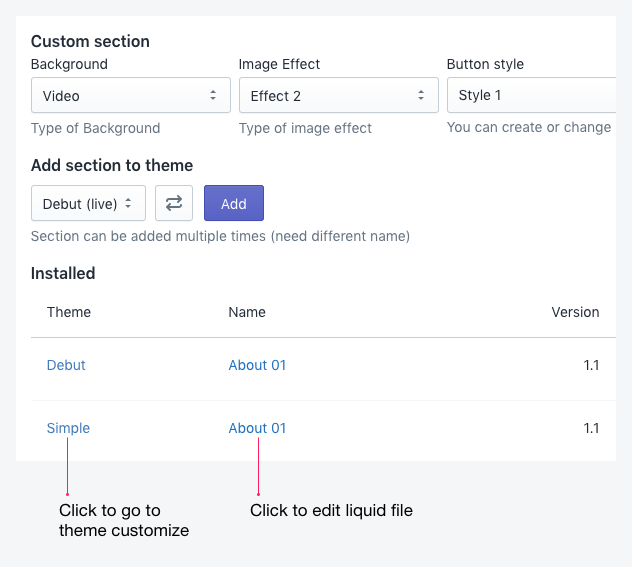 Custom section
Here you can customize your section before add to theme. You can change this customize later after add to theme.
Some config need to be done via theme customizer when you add section. (eg: background color, upload image...)
Installed
Detailed where you placed current section.
Using section
After install, go to your theme customizer to add and fill content to section.
tip
Click to theme name in Installed part to directly go to theme customize